DESERT FLOWER - The Musical
The musical "Desert Flower" will be one of the most musically and narratively exhilarating works in the history of the musical when this adaptation of the world famous bestseller opens in 2020. The autobiographical book "Desert Flower", published in New York in 1997, became an international bestseller with more than 50 licensed editions. To date, more than 11 million copies have been sold worldwide. The extraordinary but true "Cinderella" story of the "desert flower" Waris Dirie begins in Africa: The daughter of desert nomads, at 13 she manages to escape a forced marriage and, at the risk of her life, flees across the Somali desert. She arrives in the fast-paced Western world in London. There, as a young woman, she battles against the odds to become queen of the world's catwalks and one of the first supermodels. To this day, as a human rights activist, she draws on her own experiences to campaign for the rescue and protection of young girls from the barbaric ritual of female genital mutilation. The musical tells the story of the struggle for survival of women who are oppressed in a patriarchal society – still a subject of burning relevance in today's world.

The score from the pen of Uwe Fahrenkrog-Petersen drives the heroine's physical and emotional journey from the African desert to the London and New York of the 1980s, and back to Somalia. The epic, sweeping melodies give full expression to Waris Diries' unbridled energy, her sufferings, her resilience, her charisma and her beauty.
Further info: www.theatersg.ch/de/wuestenblume
Waris Diries Kampagne #ENDFGM: https://www.desertflowerfoundation.org/endfgm/index.php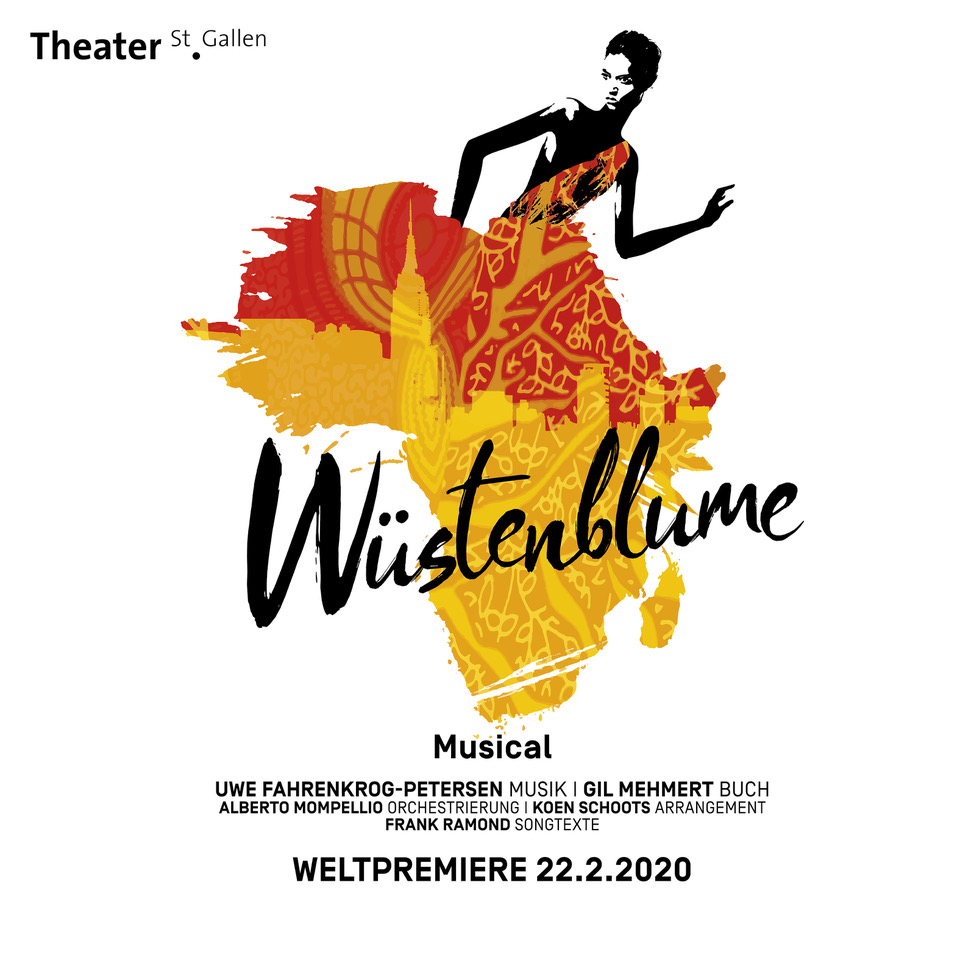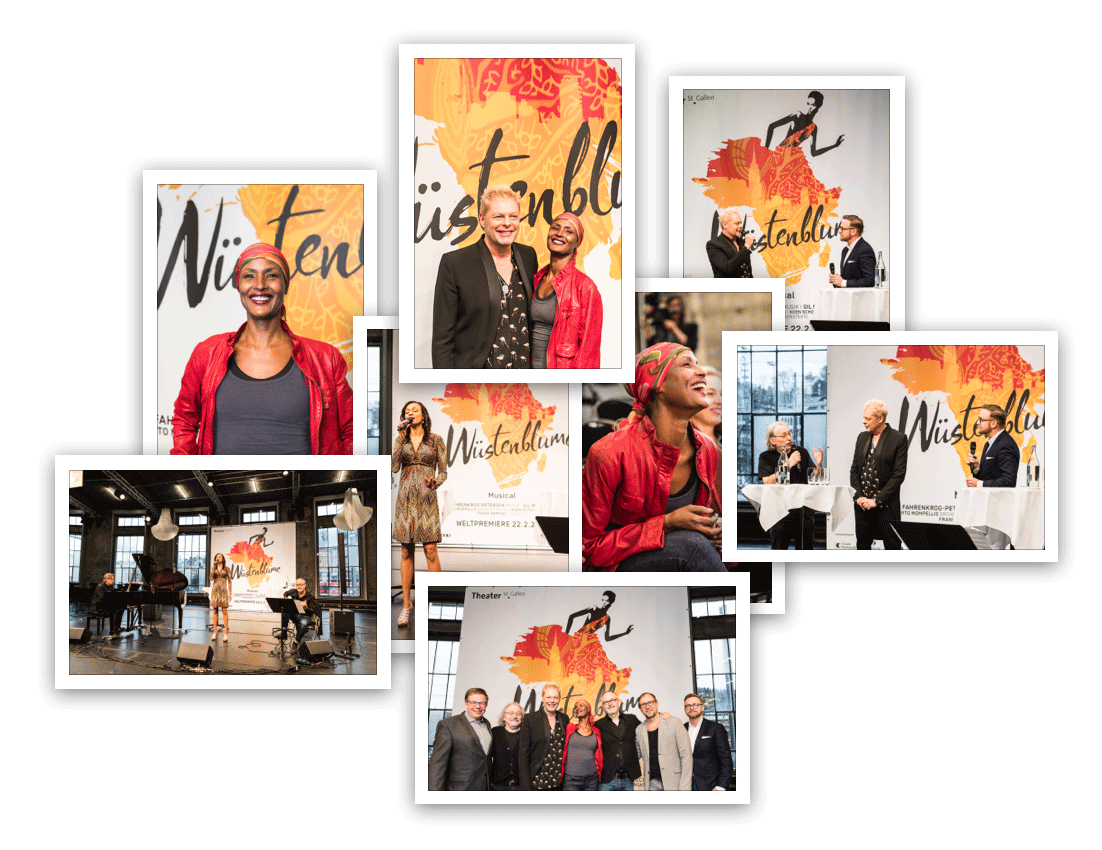 "Desert Flower – The Musical" celebrates world premiere on February 22, 2020!
On March 7, 2019, the time had finally come: The Musical "Desert Flower", after the international novel bestseller of the autobiography of Waris Dirie, was announced to the assembled international press. The world premiere will take place on February 22, 2020 at the Theatre St. Gallen, the oldest and most renowned theatre in Switzerland. From there it will make its way to the international stages in 2021.
After interviews with the creative team, two of the musical's songs were presented "live" to the press. Waris Dirie, who was also present, said she was deeply impressed by the music of Uwe Fahrenkrog-Petersen and the lyrics of Frank Ramond. She felt immediately transferred back again into the desert of Somalia, where her incredible story began as a child.